Experience Deep Rest, Profound Healing, & Conscious Creation
Led by Meg McCraken & Lauri Glenn
Now Offered Virtually or In Person!
Experience a more restful you.  Join us for an impactful 3 days to consciously engage your life from a place of rest, alignment, and empowerment.  Yoga Nidra holds the power for deep rest, profound healing, and the conscious creation of a fulfilling and purposeful life.  This training is designed to be digestible, practical, and useful for all humans, curious inward travelers, and yoga teachers.
WHAT IS YOGA NIDRA?
Yoga Nidra is a practice that helps you access a state of harmonious, deep rest.  From this place, you are able to calm the nervous system and access higher states of healing, restoration, and awakening.  Through this sublime craft, you will experience less stress, better sleep, and greater access to your intuitive self.
The practice of Yoga Nidra draws your attention inwards as you learn to move between the states of wakefulness and sleep.  It is here that your body and mind find their natural states of balance.  Both unconscious and conscious aspects of the mind reveal themselves, and we surrender into a state of deep, blissful awareness.  While resting, you will easily and effortlessly turn your attention to the very nature of awareness and consciousness.  You may become aware of your true nature – expansive, inclusive, and divinely peaceful – while also experiencing your interconnected wholeness to life.
It is a practice you can easily integrate into your daily routine to help balance your busy life, invigorate clarity, and develop a capacity for deep self-reflection.  
SCHEDULE:
In Person or Virtual
Friday, May 19th: 9:30am – 6:30pm (2hr lunch break)
Saturday, May 20th: 9:30am – 6:30pm (2hr lunch break)
Sunday, May 21th: 9am – 5:30pm (90min lunch break)
*Yoga Teacher Tract: Schedule above plus 3 online forums held after the training is complete and a homework assignment
Sign up to receive our newsletter!
Who is this training for?
General Public: All who are open and curious are welcome to attend this Yoga Nidra intensive.  No yoga experience is necessary! Each of the practices will be suitable for any level, ability, age, etc.  This workshop will be very useful for:
Yogis of any level or ability that would like to deepen their practice in a profound way
Those wo are affected by insomnia, anxiety, and/or trauma
Those who are seeking wellness from stress, injury, and/or disease
Psychologists, hospice workers, those who work with troubled youth, etc.
Yoga teachers who would like to learn more about the roots, practice, and goals of Yoga Nidra to share with private clients and/or in group classes
Alaya Yoga School Teacher Trainees: For those enrolled in the Alaya Yoga School Advanced Training Program, you have the option to register for the additional Yoga Nidra Teacher Training Tract to receive 25 hours towards your 300 hour certification.  In order to receive those 25 hours towards your certification you will need to:
Register for the teacher training tract which is an additional $150
Participate in and/or listen to the 3 online forums scheduled after the training is complete
Complete a short homework assignment
Have completed a 200 hour Yoga Alliance Certified teacher training
Yoga Alliance Registered Teachers: If you are a yoga teacher registered through Yoga Alliance, successful completion of this course will give you 21 Yoga Alliance Approved CEUs, or 25 CEUs if you complete the Teacher Training Tract
What to Expect
What It Entails
In this 25hr Yoga Nidra intensive, we will cover:
Modern research/science supporting the practice
History and philosophy of the practice
Its benefits and practical applications
The fundamental steps of a yoga nidra session and the purpose behind each
Customizing sessions for yours or your clients' individual needs and circumstances
A variety of variations in which to script a session
How to integrate yoga nidra therapeutically into a regular plan for well-being
If you also register for the add-on Teacher Training Tract, through additional on-line sessions you will learn the finer points of creating and leading authentic, potent Yoga Nidra Sessions.
What To Expect
Each day will include:
Dynamic engaging discussions on the practice of Yoga Nidra and its effects
Gentle, nourishing movement practices to prepare the body and mind optimally for the Yoga Nidra sessions.  Suitable for all levels and abilities
Guided Yoga Nidra sessions to experience deep rest
Break-out groups and exercises that will help you to customize and integrate the practices in a way that is relevant to your needs
Accreditation
(The following is information for Yoga Teachers, however ALL are welcome to attend this powerful immersion)
This training is part of The Alaya Yoga School 300-hr Advanced Teacher Training Program.  You may combine this module with other 100,50, and 25-hr trainings to acquire your 500hr Yoga Alliance Certification.  If you are not part of the Alaya Yoga School Advanced Training Program, no problem!  You will earn 25 Yoga Alliance Approved CEUs for registered teachers.
This Training Will Explore How To:
Rest deeply and relax completely
Discover a lasting sense of abiding peace
Cultivate the capacity to engage life with clarity, presence, vitality, and meaning
Create the optimal inner conditions to discover your purpose and fulfill your potential
Tap the wellspring of vitality to restore your energy reserves
Learn to successfully shift those hard-to-break habits
Digest pas experiences and traumas in a nourishing and effective way
Work passively to restore resilience and your ability to meet stress in a healthy way
Live well and thrive!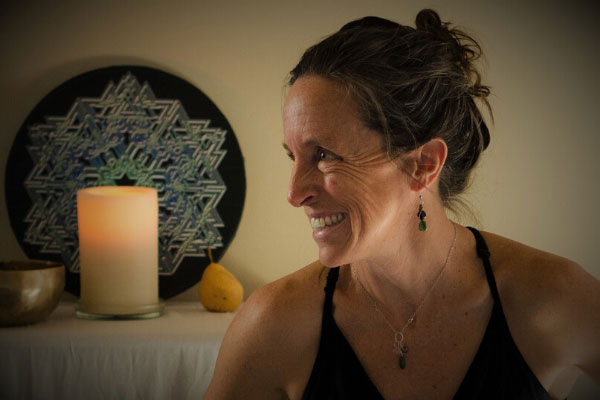 About the Experience
Palisades Yoga
Join us at the beautiful Palisades Yoga Studio in Olympic Valley, CA (Or Virtually from home!) for 3 fulfilling days of nourishing practice, engaging teachings, and welcoming community.  The studio has all of the props you will need for the weekend, lodging and food is available right in the Village at Palisades where you are just steps away from the studio.  We are expecting both local and out-of-town students so there are lots of opportunities to share housing, rides, etc.  Once registered you will be invited to connect with other participants
Pricing & Policies
YOUR INVESTMENT
Payment of $375 for general public: Includes 3-days of immersion into the practice and theory of Yoga Nidra, and an in-depth Yoga Nidra Training Manual.
Payment of $550 for the additional Teacher Training Tract: Includes all items listed above plus 3 extra online teacher training sessions to be held once the Yoga Nidra Immersion is complete, to learn how to effectively share this powerful practice.  And personal feedback from Meg on a Yoga Nidra session that you create and sequence.
CANCELLATION POLICY:
If canceled in writing 30 or more days prior to the training a full refund will be issued, less a $25 processing fee
If canceled in writing 9-30 days prior to the start of the training a 50% refund will be issued
If canceled in writing 7 days or less prior to the start of the training, no refund will be issued.
Alaya Yoga School reserves the right to cancel any program up to 14 days from the start of the program.  In the unlikely event that AYS must cancel, all monies paid will be fully refunded.
For any questions about programming or registration please email Jackie, our studio manager, at jworthingham@palisadesyoga.com
FAQ
"Expanding my Yoga Nidra practice with the Alaya School was a profound experience.  Holding space for our group to connect and dive safely into the well of energetic healing.  Meg and Lauri provided a Yoga Nidra training that not only expanded on the applicable scientific knowledge of this practice, but the conscious intention and immense healing that comes with it.
~ Erica Z. (Yoga Nidra Student 2018)
"I had little experience with Yoga Nidra before attending the Alaya training last February.  What a profound experience it was for me!  I learned so much from Meg and Lauri, and not just about the various methods and techniques; but also the personal experiences I had that broadened my awareness of what is possible with a deep look within.  I came away inspired and have since enjoyed sharing the gift of Yoga Nidra with my students.
~Clair C (Yoga Nidra Student 2020)