Yoga Alliance Certified
Led by Meg McCraken
The Experience Alaya 200HR Yoga Teacher Training brings the ancient tradition of Hatha Yoga to life through experiential tools and teachings so you can thrive and live well in today's modern world. This is the next step to deepen your personal practice and/or step into the role of the teacher.
About
The 200HR Yoga Teacher Training is a profound way to deepen your experience with yoga in a safe, approachable and supportive environment. Led by Experience Alaya Founder, Meg McCraken, this foundational training provides students with a well-rounded education of the physical and non-physical practices of Hatha Yoga. As a result, the way you live, love, teach, guide and share your gifts with the world will forever be empowered and embodied.
Our 200HR Yoga Alliance certified yoga teacher training has been attended by students from around the world, all of whom help us to create this heart-based community. With a modular format, the structure of our 200HR training allows for greater integration and flexibility with life obligations.
This training will support and encourage you to live the philosophies of yoga and to help you tap into your individual power and unique gifts.
Schedule
Modules run Friday – Monday, 8am – 6pm
*All modules include 10+ hours of virtual/home study to be completed before the start of each module
Mod 1: September 22nd – 25th
Mod 2: November 3rd – 6th
Mod 3: December 1st – 4th
Mod 4 (2024): January 26th – 29th
Sign up for teacher training news
Who is this training for?
Anyone who is ready to experience deep trust in themselves & live a life of aligned action,
Aspiring yoga teachers that want to provide effective, safe and potent classes in individual and/or group settings,
Humans of any age and background who are ready to share their gifts, stories, and wisdom within a heart-centered community,
Anyone who would like to feel more at ease in their body and more connected body, mind, and soul,
The yogi who is ready to deepen their relationship with and experience of yoga on their personal and/or professional journey.
What to Expect
Program Structure
We will meet four times over the course of five months from Fridays through Mondays from 8am – 6 pm. This modular format allows for greater flexibility when making arrangements with work, school and/or family, as well as the opportunity to integrate the teachings into your daily life.
The daily schedule includes a mix of lecture, asana, pranayama, meditation, group work, reflection and student teaching. We will break for an hour for lunch and have shorter breaks throughout the day. When the weather is nice, we will do our best to get outside and take advantage of the outdoors and incredible mountain scenery.
You must be present for the entire training to receive the certification of completion for the 200HR yoga teacher training. If traveling from elsewhere, book your flights to allow time before and after class.
Requirements
Experience with yoga (of any style) to begin (note: you do not need to be an expert, be physically flexible, know complex poses, Sanskrit or even plan to teach to join)

Attend all 4 modules in their entirety
Accreditation & Certification
At the completion of your 200HR yoga teacher training, you will receive an Experience Alaya Teacher Training Certification at the 200-Hour Level. If you choose, you can then register your certification with Yoga Alliance for your 200-Hour Registration.
The Physical Practice
Anatomy & Physiology
Application of Anatomy to Yoga
Alignment
Adjusting
Sanskrit
Sequencing
Neurology of Pain
Therapeutic Yoga
Functional Movement
Pranayama (breath practices)
Power of Each Pose
The Internal Practice
The Power of Intention
Authentic Voice
Meditation
8 Limbs of Yoga
Science of Change
Purpose, Passion & Art of Authentic Living
Anatomy of the Subtle Body
Philosophies of Yoga
Business & Ethics
Chakras
Ayurveda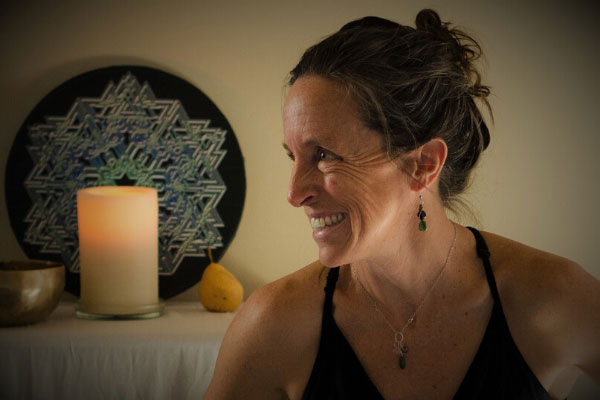 Guest Scholars
Each module, one hand-selected guest scholar will join us to share their professional gifts. We have worked with these scholars for years and they all bring a wealth of knowledge in their respective fields as well as to the practice of yoga. Learning from them has always been a highlight for our students!
This training takes place at the Palisades Yoga Studio nestled at the base of the mountains in Olympic Valley, CA.  The 1,000+ square foot studio is a sanctuary for all to come home to themselves and their practice in the pristine mountain landscape of Palisades Tahoe.  Hardwood floors meet large picture windows, offering extraordinary views of Olympic Valley's legendary mountain peaks.  Come for the training and stay for the majestic scenery, diverse wildlife, and the abundant recreational activities in the North Lake Tahoe region.
Address: 1720 East Village Rd. Suite 64, Olympic Valley, CA 96146
Lodging: If you are traveling to join, there are local lodging options in the North Lake Tahoe area and nearby Truckee, CA. You can choose from many AirBnb's and the option to stay with local students. Our student liaison will help you determine the best option for each of your visits.
Pricing & Policies
$2800 Early Bird Rate (Paid in full by July 23rd )
$3000 Regular Rate (Paid in full by  August 22nd)
$3,200 with Payment Plan ($800 per module paid in full before the start of each mod)
*A $300 nonrefundable deposit holds your place in the training. All students must be fully paid by the deadlines above to receive that particular rate unless you choose to pay as you go.
"To say that my 200HR yoga teacher training was amazing would be selling it short. I can honestly say that the experience was life-changing and I am forever grateful for our guides, the guest scholars and my peers. What delighted me the most was the bonds that our group forged and the new family that emerged from the laughter, the tears, the talks and the movement. I feel prepared to go and teach, expand my personal home practice and navigate this complex world through the lens of the yogi. Thank you all so much!"
- Kelly Benson, 200-RYT
"I signed up for Meg's 200 hr YTT not having a single clue as to "why". I just felt a calling at that time of my life to take a deeper dive into something that I was curious about learning more of. What an incredible decision it turned out to be! Meg has an innate teaching ability to make the training feel that it is entirely catered exactly to what YOU need in your life. I learned things that I didn't know I needed to learn, felt things deeply that I didn't know could be felt, and rejoiced in the overall experience at the end of each of the 4 beautifully unique but cohesive modules. Whatever you are looking to get out of this training, you'll get it….but you'll also receive SO much more."
- Bridget Brown, 200-RYT
"This YTT led by the wonderful Meg was one of the best experiences in my life. Her authenticity, her capacity to transmit, to share all her wisdom and knowledge from the heart about yoga, with such dedication, respect and humility was mind-blowing. She has such a special way to create a sacred space and leave everything to unfold as it is meant to be, leaving me the space I needed to explore and grow, in order to develop my own yoga teaching skills.
This is the best YYT I could have hoped for. She truly sees people as they are and she has an extraordinary way to bring the best out of them. And thanks to her, I've also found my tribe, those incredible beings who are now friends for life. If you are thinking about training with her, I can only tell you, 'stop thinking and just do it, you will love it!"
- Marika McGoldrick, 200-RYT & Life Coach
"Before I walked into Meg's teacher training I was just searching for something to round out my wellness coaching business. I had been to a handful of yoga classes in my life, some meditation and I certainly don't have the body type of the participants one might see in yoga ads. Not only did I feel like I was completely accepted when I walked into Meg's container, but I was celebrated. Every step was mind-blowing, raw and inspiring. After 200 amazing hours with Meg, her teacher assistant, Shari, and my classmates, not only do I feel ready to teach and empowered to share my gifts with the world but I found my tribe, my family. And I am eternally grateful!!"
- Kachina K'ang, 200-RYT & Women's Empowerment Coach
"I got the blessing of working with Meg in my 200 hr yoga training and I value that period of one of the most pivotal growth investments of my life so far. I learned so much more than just the physical practice and yoga and it was at that point of my life that I started to lean into the power of mindfulness and meditation. I now teach yoga regularly and love to share the practices with others."
- Coral Lee, 200-RYT